Solid Performance
The XMP-3250 is built using high-performance hardware-based media decoder chip capable of reproducing brilliant video performance up to 1080p. Unlike conventional player built using PC technologies, the video performance of the XMP-3250 is guaranteed by hardware and would avoid stuttering typical among software decoders. In addition, the entire unit is constructed with solid-state components leaving no moving parts, and features an unmatched 400,000-hours in MTBF (mean-time before failure) in hardware durability. The solid performance of unit makes it perfect for large-scale digital signage deployments.
Most Software Options
IAdea pioneered using the W3C SMIL (Synchronized Multimedia Integration Language) technology to establish the industry's first open platform. SMIL devices enjoy the largest number of great supporting software in the industry. This gives you the power to choose the solution that works for your project. IAdea again re-invented the industry by introducing the first HTML5-capable media appliance. Touted by technology leaders as the next greatest platform, HTML5 enables IAdea devices to be easily programmed for almost every imaginable application.
Features
sdfsdfs
sdfsdfs
sdfsdfs
sdfsdfs
sdfsdfs
sdfsdfs
sdfsdfs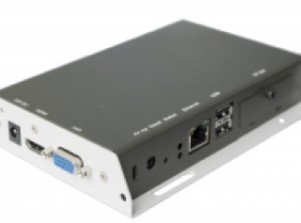 Technical Specifications